Job Description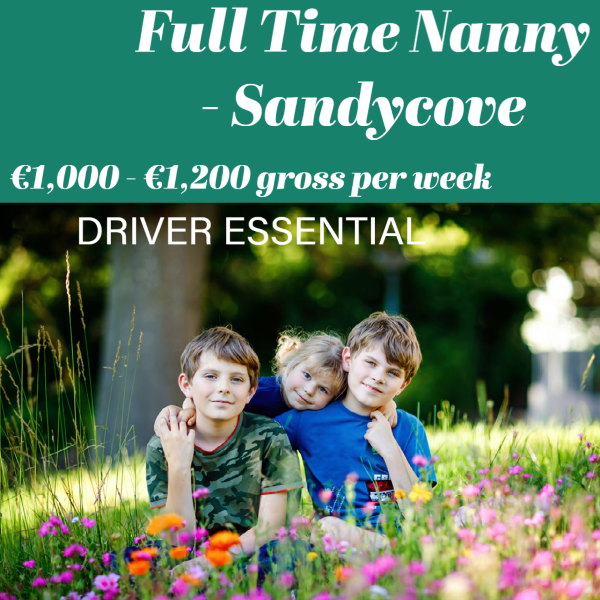 We are looking for a kind, caring, professional Nanny to look after three boys aged eleven years, seven years and eight months.
DUTIES:
Monday to Friday - 8.00am to 5.30pm.
Dropping to and collecting from school, sports, extra-curricular activities, playdates and medical appointments.
Supervising and assisting the older children with their homework.
Feedings, changing; putting baby down for naps, organising fun and engaging activities both in the home and local area.
Child related housekeeping duties only including keeping bedrooms and play areas tidy as well as laundry and preparing snacks and meals.
Engaging in a range of indoor and outdoor fun activities and play-time.
Bringing the children swimming, to the beach, on outings, to the library, etc.
Approx. salary and benefits:
€1,000 to €1,200 gross per hour.
Excellent Terms & Conditions.
Motor Expenses.
If you believe you're the right fit for this lovely family please send your full and complete CV and the contact details of your Referees to info@hynesagency.ie
We look forward to hearing from you.