Job Description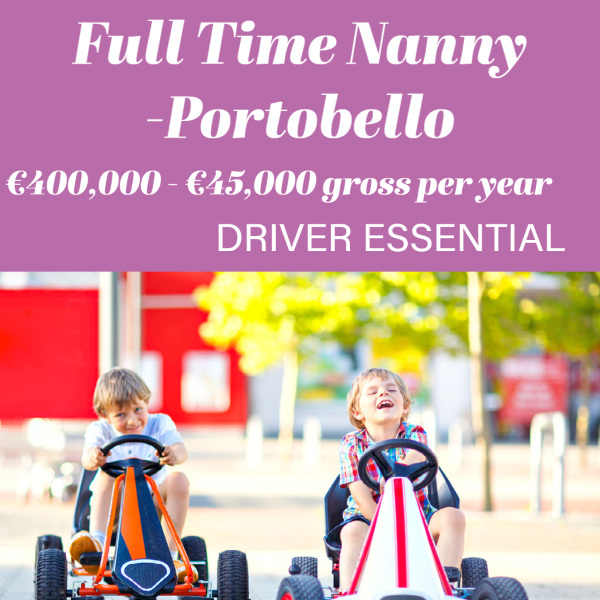 We are looking for a full time, experienced Nanny to care for two little boys aged two and four years.
DUTIES:
Hours: Monday to Friday - 8am to 5pm
Dropping and collecting the four year old to and from the Montessori, activities, playdates, etc.
Taking care of the two year old at home.
Carrying out age appropriate indoor and outdoor activities for both children.
Preparing and cooking meals and snacks for the children.
Light housekeeping in relation to the children only.
Ensuring the safety and wellbeing of both children at all times.
Approx. salary and benefits:
€40,000 to €45,000 per year.
Excellent Terms and Conditions
If you believe you're the right fit for this lovely family, please send your full and complete CV or Resume along with any written references to info@hynesagency.ie
We look forward to hearing from you.