Job Description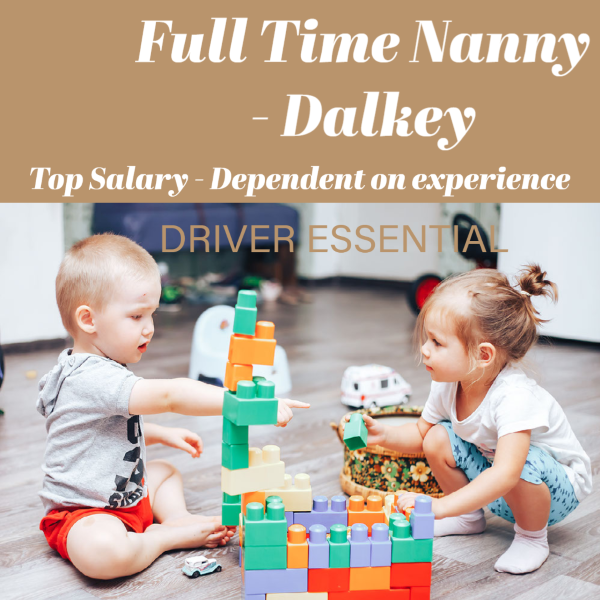 A lovely family based in Dalkey are looking for a kind, loving, experienced Nanny to take care of their four year old daughter and six month old son.
DUTIES:
Hours: Monday to Friday - 8.30am to 5pm
Changing nappies, cleaning and sterilising bottles, maintaining nap and feeding routines, etc.
Keeping track of the children's development and updating the parents
Organising developmentally focused activities to stimulate learning.
Preparing tasty and nutritious snacks and meals for the children.
Tidying the nursery, cleaning toys and children's laundry.
Dropping to and collecting from Montessori, playdates, activities, etc.
Approx. salary and benefits:
Top salary - totally dependent on experience.
Excellent Terms & Conditions.
Petrol/Diesel expenses.
If you wish to be considered for this position, please send us (i) your full and complete CV (please don't leave any gaps) and (ii) your written references (or the contact details of your Referees).
We look forward to hearing from you.