Job Description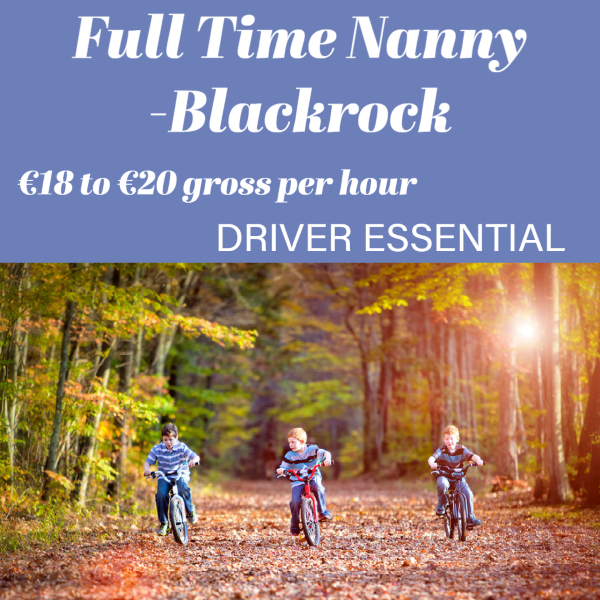 We are looking for a kind, caring, experienced and professional Childminder to look after three children:
Twin boys aged nine
Girl aged five
DUTIES:
Hours - Monday to Friday - 8.30am to 5pm
Dropping to and picking up the children from school, extra curricular activities and play dates.
Supervising and assisting with homework.
Preparation of tasty and nutritious snacks and meals.
Light housework relating to the children only including laundry, keeping their bedrooms tidy, organising school uniforms and sports kits, etc.
Walking the dogs.
Approx. salary and benefits:
Excellent Terms and Conditions
€18 to €20 gross per hour.
Motor expenses.
To be considered for this position, please send your full and complete CV and the contact details of all your Referees to info@hynesagency.ie
We look forward to hearing from you.