Job Description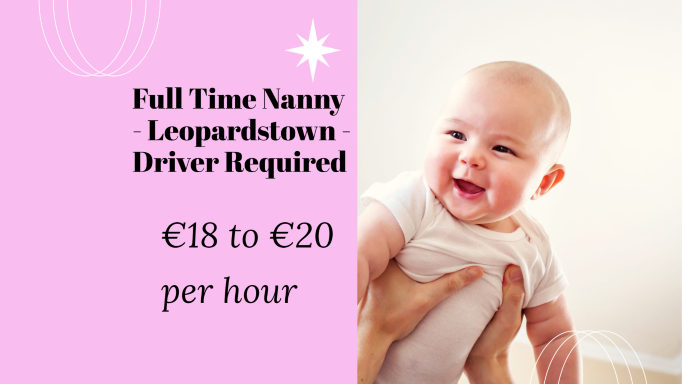 We are looking for a Full Time Nanny to care for two school going children (9 and 6 years old) and a baby
DUTIES:
Taking care of the toddler while the older children are at school.
Dropping and collecting the children from school, playdates, music, sports, swimming, activities, etc.
Housekeeping duties in relation to the children.
Taking the children for walks, to the park and other outings.
Activities such as reading stories, puzzles, arts & crafts, etc.
Preparing healthy snacks and meals for the children.
45 Hours per week - Monday to Friday - flexibility surrounding start and finish times.
Approx. salary and benefits:
€18 to €20 per hour depending on experience.
Diesel or Petrol Expenses.
Excellent Terms and Conditions.
If you believe you're the right fit for this lovely family, please send your CV and references to info@hynesagency.ie
We look forward to hearing from you.