Job Description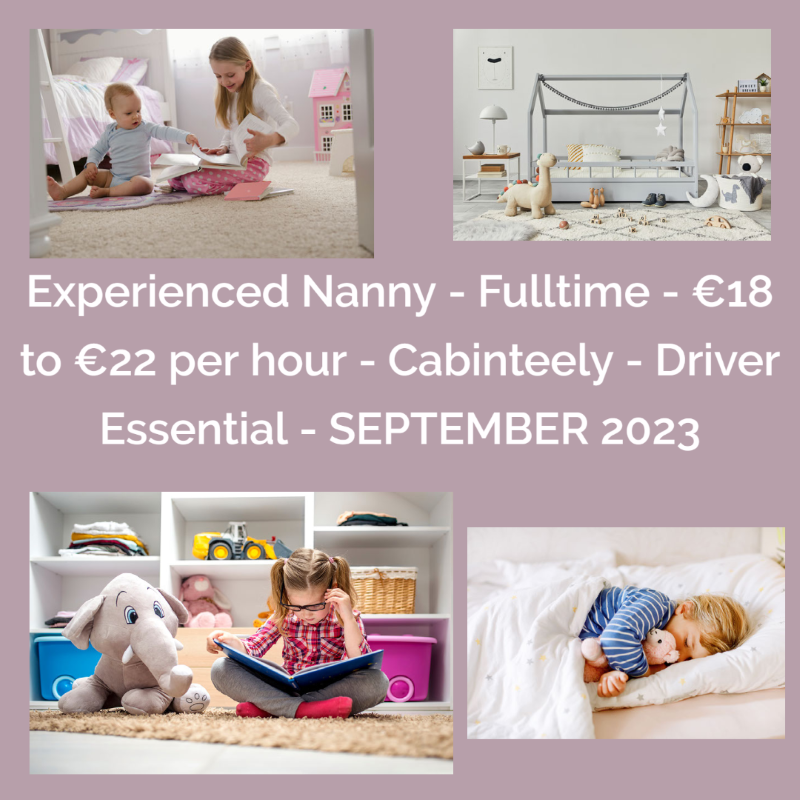 We are looking for a kind, caring Nanny to look after two little boys aged four and one.
DUTIES:
Monday to Thursday: 8am to 7pm
Dropping to and collecting from school and Montessori.
Carrying out age appropriate activities including games, puzzles, drawing, arts & crafts, etc.
Bringing the children to the park and playground weather permitting.
Light housework including children's laundry, tidying the play areas, cleaning up after meal times, etc.
Assisting the older child with her homework.
Ensuring a happy and safe environment for these two lovely children.
Approx. salary and benefits:
€18 to €22 per hour
Excellent Terms & Conditions
Reimbursement of motor expenses.
If you believe you might be the right fit for this lovely family, please send your full CV and the contact details of your Referees to info@hynesagency.ie