Job Description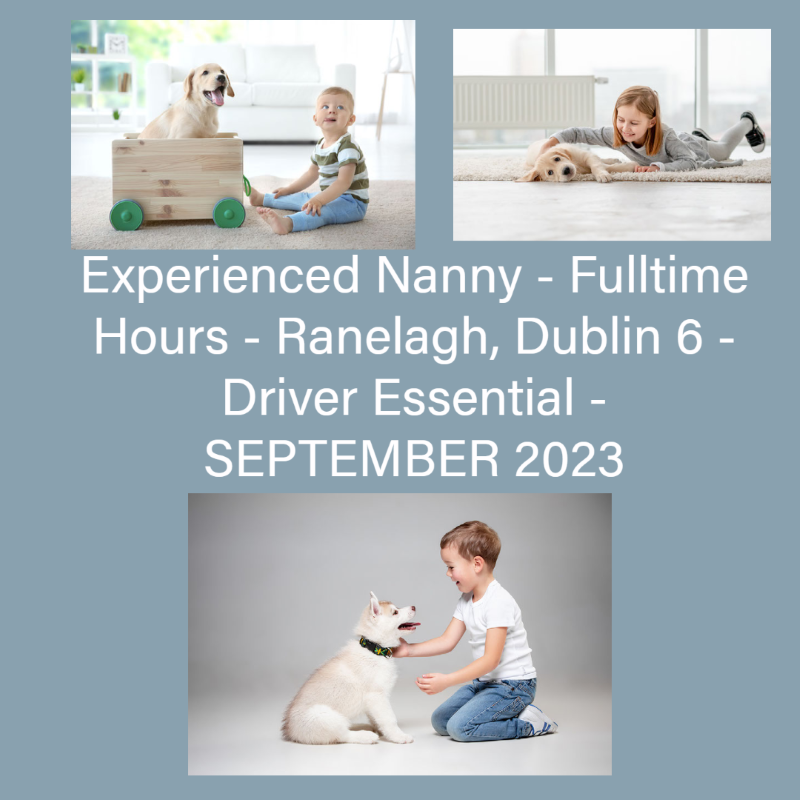 We are looking for an experienced, kind Nanny / Childminder to look after three children:
Boy aged 9 years
Girl aged 7 years
Boy aged 4 years
DUTIES:
Full time hours - Four or five days per week.
Dropping and collecting the children to and from school, after school activities, sports, etc.
Preparing the evening meal as well as nutritious snacks for the children.
Assisting with homework.
Ensure that house rules are enforced in relation to TV, screen time, homework, etc.
Some light housework in relation to the children only.
Approx. salary and benefits:
Excellent Salary - completely negotiable.
Reimbursement of petrol/diesel expenses.
Year end bonus.
Excellent Terms & Conditions
If you believe you're the right fit for this lovely family please send your full CV or Resume to info@hynesagency.ie