Job Description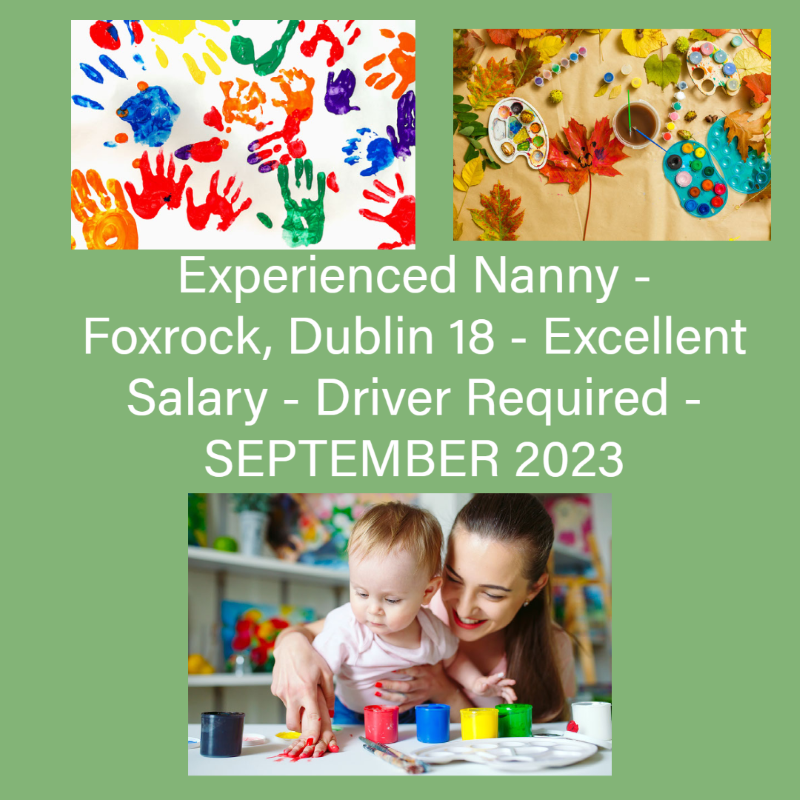 We are looking for an experienced Nanny to look after three children:
Girl aged 5½ years old
Boy aged 3 years old
Boy aged 1½ years old
DUTIES:
Hours: 8.30am to 5.30pm - Monday to Friday.
The nanny will be looking after the 1½ year old on a sole charge basis and will be responsible for all nursery duties.
The nanny should be able to stimulate baby with fun and age appropriate activities and understand and recognise the different up coming milestones.
Other duties include collecting the older children from school and extra curricular activities including play dates.
Assisting with homework.
Preparing healthy snacks and meals for all the children.
Light housework in relation to the children.
Carrying out suitable and fun age related indoor and outdoor activities with the older children as well.
Approx. salary and benefits:
Top Salary depending on experience.
Reimbursement of petrol/diesel expenses.
Excellent Terms and Conditions
If you believe you're the right fit for this lovely family, please send your full CV or Resume to info@hynesagency.ie