Job Description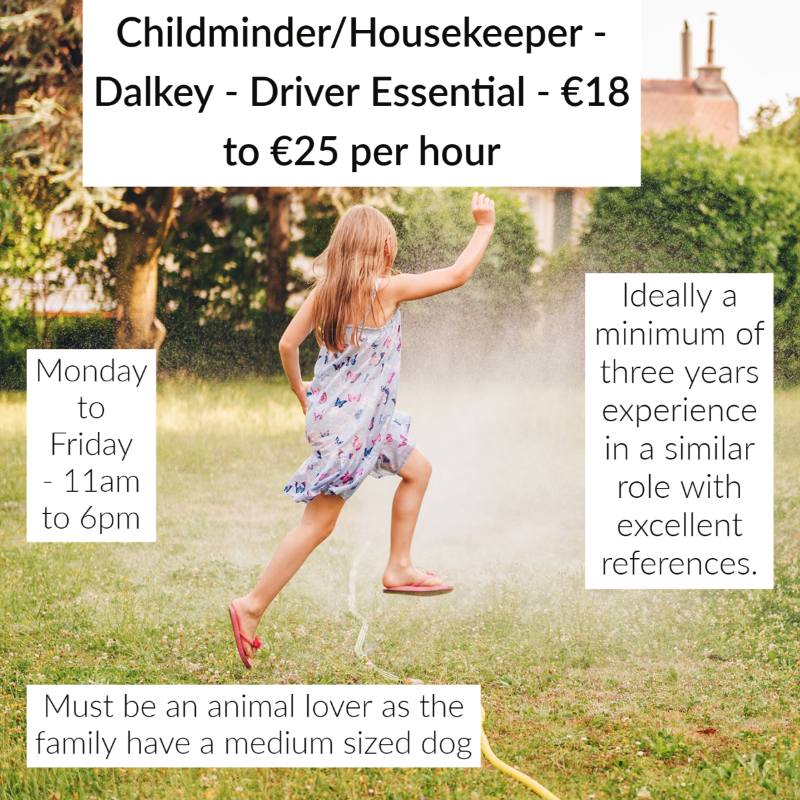 We are looking for a kind, caring, experienced and professional Childminder/Housekeeper to look after two children aged eight and ten years.
DUTIES:
Monday to Friday - 11am to 6pm - Some flexibility surrounding days and hours.
Collecting the children from school and bringing them to playdates, extra-curricular activities, etc.
Preparing tasty and nutritious snacks and meals.
General housekeeping - keeping the place tidy and organised.
Occasional errands.
Approx. salary and benefits:
€18 to €25 gross per hour.
Excellent Terms and Conditions.
If you believe you're the right fit for this lovely family, please send your full and complete CV and the contact details of your Referees to info@hynesagency.ie