Job Description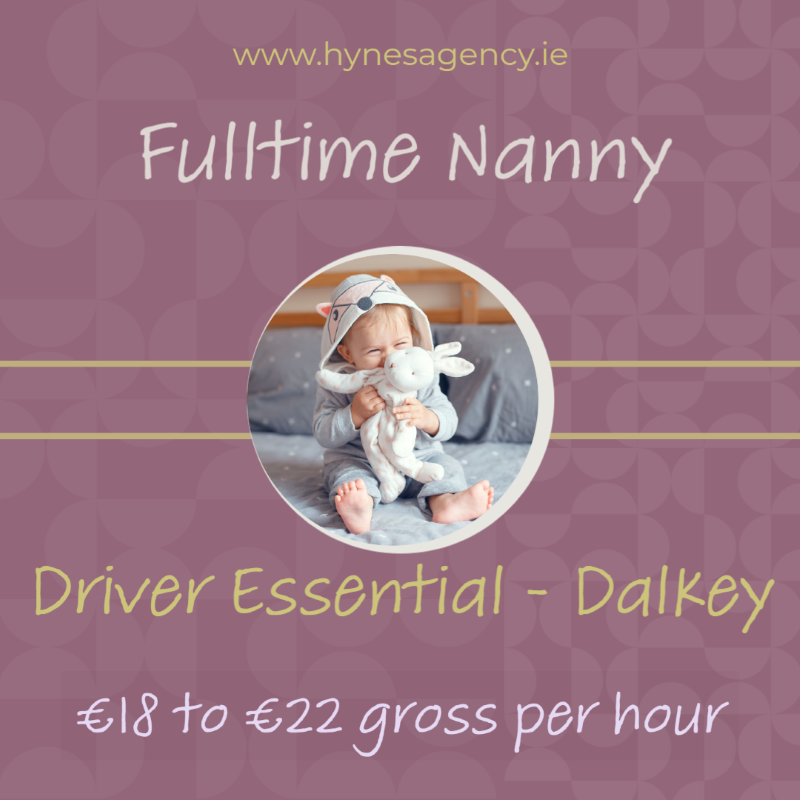 We are looking for a kind, caring, experienced and qualified Nanny to care for two boys aged 5 and 7 years.
DUTIES:
Monday to Friday - 8am to 5.30pm
School drop offs and collections.
Bringing the children to their after school activities, sports, play dates, trips to the park and the playground, etc.
Assisting with homework.
Preparing and cooking the evening meal as well as making tasty and nutritious snacks and meals for the children.
Housekeeping duties in relation to the children only to include laundry, tidying bedrooms, cleaning up play areas, etc.
Carrying out age appropriate indoor activities such as arts & crafts, games, jigsaws, puzzles, stories, etc.
Approx. salary and benefits:
€18 to €22 gross per hour - dependent on experience and qualifications.
Motor expenses.
Excellent Terms and Conditions.
To be considered for this position, please send your full and complete CV and the contact details of all your Referees to info@hynesagency.ie