Job Description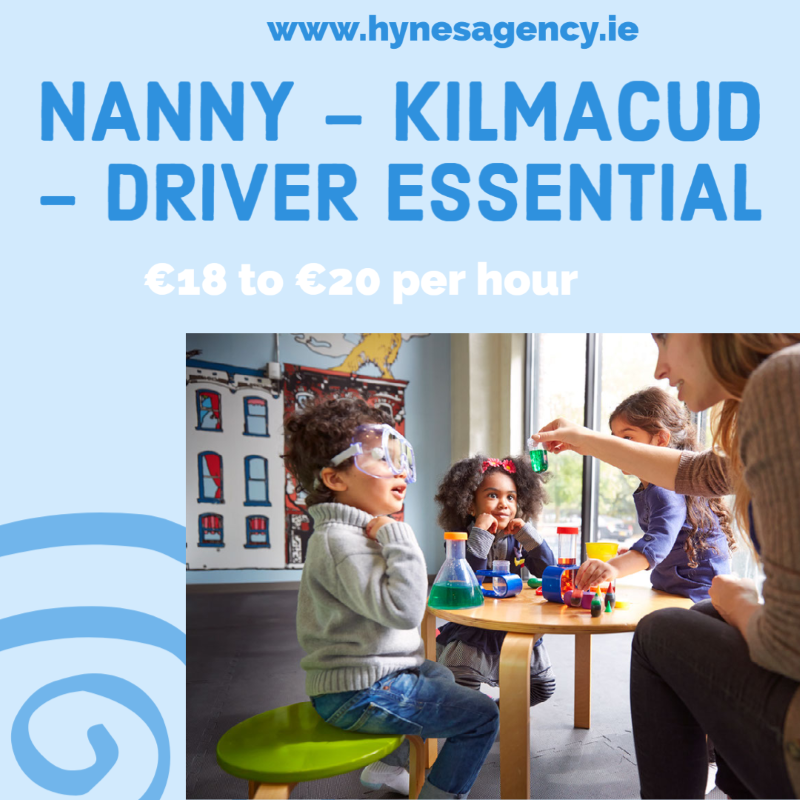 We are looking for a kind, caring, experienced and professional Nanny to look after three children:
Boy aged nine years old
Girl aged six years old
Girl aged five years old.
DUTIES:
Monday to Friday - 8.30am to 5pm
Dropping and collecting the children to and from school/Montessori.
Bringing the children to their after school activities and playdates.
Assisting and supervising with homework.
Light housekeeping in relation to the children only.
Preparing healthy and tasty snacks and meals for the children.
Empty lunchboxes, prepare lunches and get uniforms and sports gear ready for the next day.
Approx. salary and benefits:
€18 to €20 gross per hour.
Petrol / Diesel expenses.
Excellent Terms and Conditions.
If you believe you're the right fit for this lovely family please send your full CV to info@hynesagency.ie