Job Description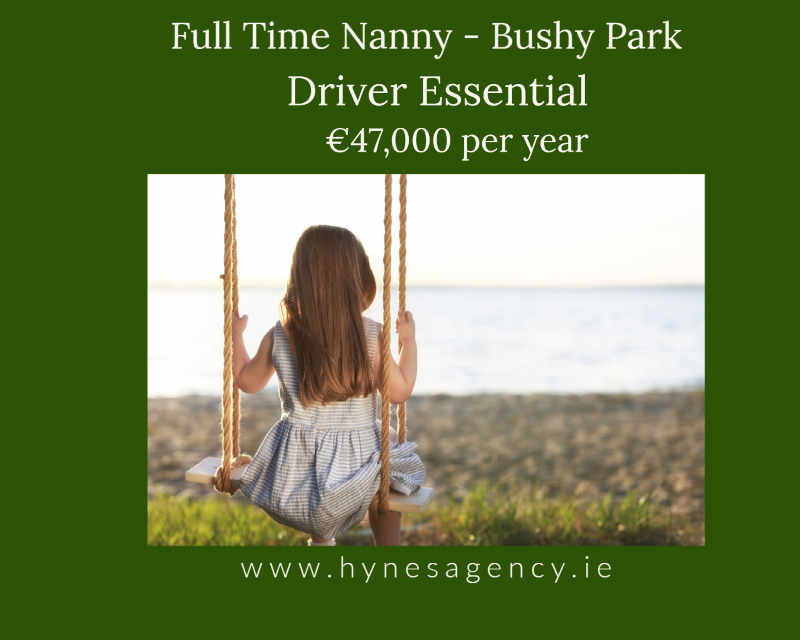 We are looking for a professional, qualified, experienced and kind Nanny to care for three lovely children:
Boy aged 13 years
Boy aged 11 years
Baby aged four months.
DUTIES:
Full Time Hours - Monday to Friday - 8am to 5pm
Ensuring the complete care, safety and wellbeing of the baby.
Responsibility for maintaining a good routine for the baby in terms of feeding, naps, etc.
Housework in relation to the baby.
School runs as well as collecting the older children from their extra-curricular activities and sports training.
Supervising homework.
Approx. salary and benefits:
€47,000 per annum
Excellent Terms & Conditions
Motor Expenses
If you believe you're the right fit for this lovely family, please send your full CV and any written references you may have to info@hynesagency.ie