Job Description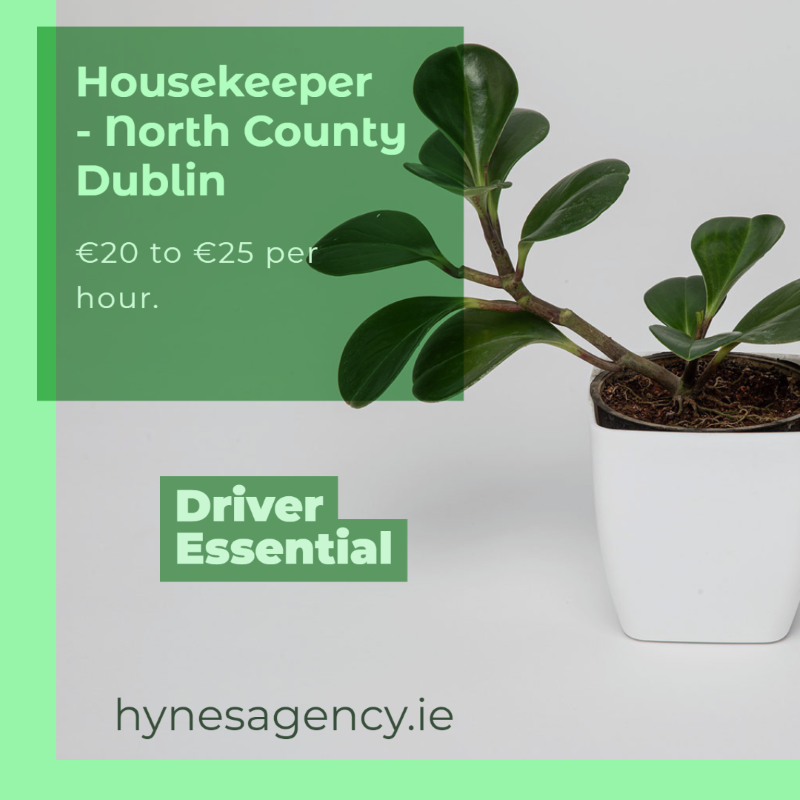 This lovely family are looking for a Housekeeper to maintain their large family home.
DUTIES:
Hours: 32 to 40 per week

Cleaning and maintaining the kitchen, bathrooms, common areas, etc.
Laundry and ironing.
Changing the linen on a regular basis and to a high standard
Tidying and hoovering.
Polishing
General housekeeping duties
Approx. salary and benefits:
€20 to €25 gross per hour.
Increased salary if required to work weekends or bank holidays.
Reimbursement of motor expenses.
If you believe you're the right fit, please send your full CV and the contact details of your Referees to info@hynesagency.ie
We look forward to hearing from you.