Job Description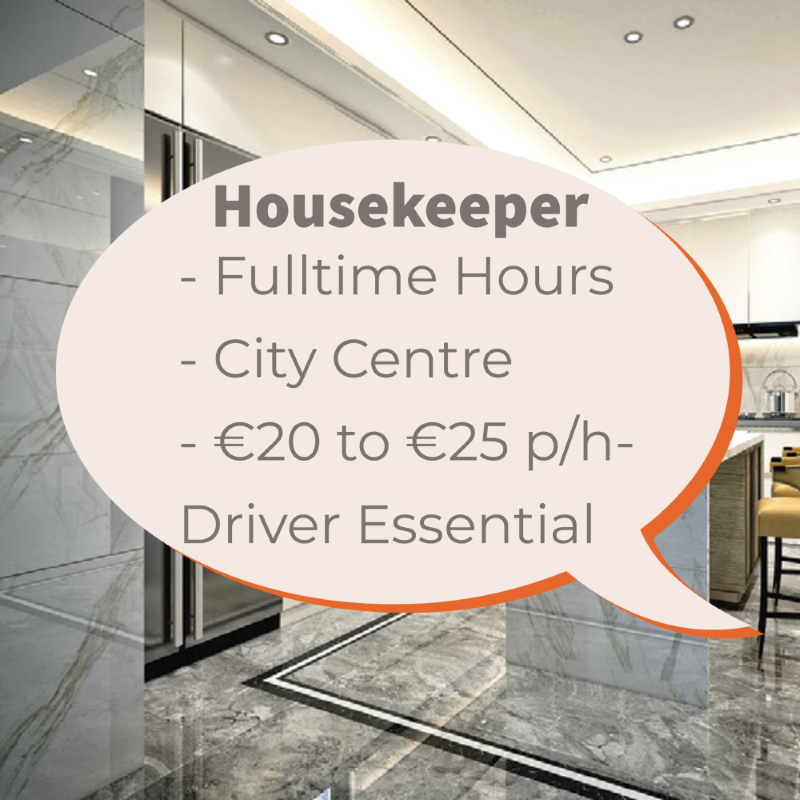 We are looking for a Full-time Private Housekeeper for a large residence in the city centre.
DUTIES:
Full Time Hours - Monday to Friday - 10am to 6.30pm
All housekeeping duties, including all cleaning, laundry, deep cleaning, polishing, dusting, hoovering, etc.
Making up the beds to a high standard.
General errands to include shopping, collecting dry cleaning, etc.
Approx. salary and benefits:
Excellent Terms and Conditions.
€20 to €25 gross per hour.
Petrol/Diesel expenses.
If you believe you're the right fit for this lovely family please send your full CV to info@hynesagency.ie